Advertising your Business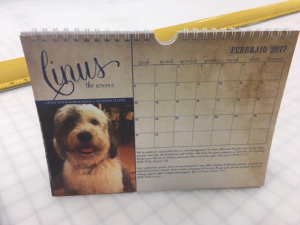 The end of the year is soon to be upon us, and many businesses are looking to capitalize on the numerous opportunities to advertise and sell. The holiday season can be a make-it or break-it moment for many sales driven companies, but equally important is the longevity of your brand's advertising materials. While holiday sales are a great way to increase foot traffic to your storefront or online store, there's even more opportunity for long-term advertising solutions. In fact, one of the most cost effective ways to market your business 365 days a year is so simple, it might not have made your radar at all. So, what's the secret to year-long advertising without all the hassle? The answer lies in branded calendars for your business!
The Benefits of Branded Calendars
If the cost-effectiveness and year-round marketing potential of branded calendars weren't benefits enough to invest in this easy advertising solution, here are a few more benefits to consider:
Functionality – Branded calendars offer several uses for the customers you give them too. These useful tools provide helpful reminders for anything from business meetings to birthdays and everything in-between. They also come in a variety of different shapes and sizes including, desk calendars to A4 calendars or even magnets. This level of functionality gives a higher level of usability and meets more needs than other types of advertising solutions.
Marketability – You can find these helpful tools just about everywhere, which means your business can be just about anywhere too. And with the new year right around the corner, everyone who uses a calendar is going to need a new one. So, why not give them one that reminds them of you and your business all year long? Branded calendars make for thoughtful gifts that clients, customers and prospects will greatly appreciate.
Printing Branded Calendars in Palm Desert
At the end of the day, branded calendars create customer loyalty while also serving as a powerful branding tool for your business. Not only is it usable, it's also memorable and gives your business a place to be seen every month of the year. There also easy to print and distribute. You can send them out via direct mail, hand them out individually or place them next to the register at your favorite business. Whichever way you choose, it never hurts to have a stack of freshly printed branded calendars readily available in your advertising tool box.
Don't wait to put in holiday orders with your local Palm Desert printer. We can help you design, print and ship all your holiday advertising needs. Stop by our store today to place your holiday business orders.