Seasonal Marketing Materials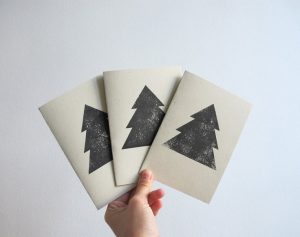 The holiday season is the best time of the year for businesses, big and small, to capitalize on the global increase in spending, both in stores and online. From clearance sales to holiday specials, there's plenty of opportunity to attract more customers and maximize your revenue. However, like all things in business, it takes a strategize marketing plan and quality marketing materials to get the job done. Which means, it's time to start budgeting for holiday printed materials.
Holiday Printed Materials for your Business
Here are some ideas for holiday printed materials that your business could benefit from this year:
Seasonal Menus
Black Friday Flyers
Vinyl Banners for Thanksgiving, Christmas or New Year's Sale
Calendars for the New Year
Staff Christmas Party Invitations
Holiday Business Hour Signs
Decorative Window Clings
Discount Cards for Christmas Shoppers
Thanksgiving and Christmas Postcards
Catalog for the Upcoming Year's Product Line
Need help with designing holiday printed materials? Here are some more seasonal marketing ideas to help you get started.
Holiday Printing Services in Palm Desert
Take advantage of your local Palm Desert graphic design and printing company this holiday season. Rather than use a large online company and take the risk of receiving materials past their due date, print local with Xpress Graphics. We offer quality customer service, fast turnaround rates and affordable printing, design and copying services.
Whether you need to execute a large direct mail campaign or print a seasonal vinyl banner, we can help with all your business's printing solutions. And for customers looking to send out holiday cards, we're happy to help you too! Our graphic designers are available for any size job and are always happy to help your vision come to life.
Don't wait until the last minute to place and print your orders! Stop by today to get started on your holiday printed materials. We're open Monday through Friday from 8 am to 6 pm for all your printing and copying needs. And Saturday for pick-up and drop-off from 9am to 4pm.