Holiday Card Printing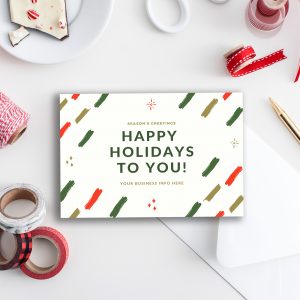 Xpress Graphics is your go-to for printing in Palm Desert and this includes holiday cards. Imagine your customer's delight when they find a professionally printed, custom holiday card from your business in their mailbox. With Xpress Graphics, you can either use your own custom design for holiday cards or you can let our friendly design team create something truly unique for you. We also offer shipping in store. It doesn't get easier than that! 
The holidays are right around the corner and with them comes a slew of new customers, an increase in shipping, long to-do lists and more. It's time to start thinking about the ways your business will stand out in the crowd and attract and retain new customers. While the holidays bring much joy into our busy lives, the sheer magnitude of tasks to complete can bog us down. Don't lose your holiday joy this year. Xpress Graphics is the one-stop-shop for all of your business's holiday printing in Palm Desert.
Below are a few ways that we can come alongside you and help make this holiday season a success so that you can spend more time focusing on what matters most.
Large Holiday Signage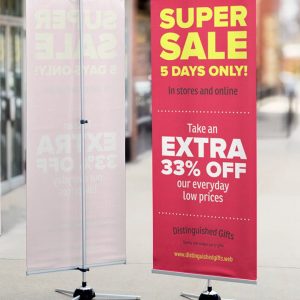 Large format posters and banners are attention-grabbing and effective as a marketing tool year-round, but especially during the holidays. Our team can quickly design and print these types of marketing materials so that you can catch potential customer's attention from a distance. Advertise your sales, holiday specials or offer season's greetings to every passerby.
Custom Holiday Packaging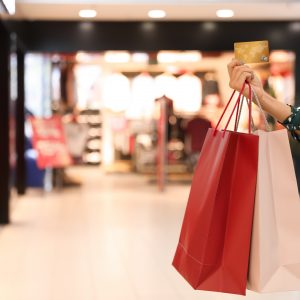 In 2018, customers made over 998 billion dollars' worth of retail purchase in the holiday months. This year, experts are predicting that holiday spending will well surpass that number which means you have endless opportunities to impress and retain your customers. Stand out in the crowd by updating your shopping bags and packaging during the holidays. It's often the extra thought and attention to detail that helps a business make a lasting impression and keeps customers coming back for more. We offer shopping bag printing and would love to help you shine this season with updated packaging for your business in Palm Desert and the entire Coachella Valley.
With these custom options from Xpress Graphics, customers are sure to feel loved, and your business will surely rise to the top of the pack this season.
Call us or stop by the store to place your order with Xpress Graphics today! We offer quick turnaround times, excellent customer service and competitive pricing. Our design team can make your holiday designing and printing a no-hassle process. We can also help you ship and send all your holiday greeting cards and holiday party invitations from our small business solutions center! Come by or call us today to get started, and Happy Holidays!