Important Holiday Promotional Materials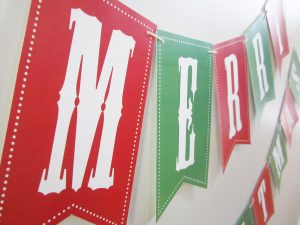 The holidays are a time like no other when every business puts a little extra effort into their promotions and takes the time to reconnect with customers, which means it's important to stand out among all the rest when planning your holiday promotions. Check your holiday promotion materials list twice to make sure you are including these important promotional items.
Custom Holiday Greeting Cards
Now is a great time to send out a sincere holiday greeting card to all your new and loyal customers. A custom card is a great way to set yourself apart from all the boxed set cards they will receive. Instead of opting for a standard rectangular card, stand out with a custom designed card. Our talented graphic designers are able to help create a holiday greeting card for you and can suggest special features you may want to add such as linen cardstock, foil finish or embossing.
Custom Client Gifts
In addition to a custom holiday greeting card, you may want to send your clients a custom gift.  Personalize a useful gift for clients to remind them all year of your business and show your appreciation. Coffee mugs, mouse pads and calendars are always a great choice since they're practical and affordable. At Xpress Graphics, we offer a variety of creative and unique options for you to choose from.
Posters and Banners
Promoting a big sale or trying to gain more traffic into your shop? Consider banners or posters to help let your customers know of your sales and promotions. Use banners to stand out among the other stores and to catch people's attention from a distance. Consider creating holiday specific banners and posters that are festive and create a holiday shopping mood.
Holiday Party Invitations
Finally, don't forget about your holiday party invites. With so many holiday get-togethers going on, you want to ensure a good turnout by formally inviting your guests. Rather than sending out a mass email to everyone in the office, hand out or mail invitations. Print invitations say that you put some thought and effort into your get-together. The type of invitation you choose, its design, and the details that you inscribe on it, are all ways to set the tone for your event.
Holiday Printing in Palm Desert
Call or stop by to place your order with Xpress Graphics today! We offer quick turnaround times, excellent customer service and competitive pricing. Our design team can make your holiday designing and printing a no hassle process. We can also help you ship and send all your holiday greeting cards and holiday party invitations from our small business solutions center! Come by or call us today to get started, and Happy Holidays!