Choosing the Right Printed Material Size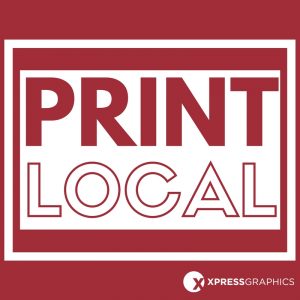 When deciding to engage in a printed promotional strategy, many business owners make the mistake of designing first and adjusting for size later. However, there's a much easier way to effectively tackle designing and printing promotional materials. It starts before you even begin the design process, when you must make some crucial decisions. Namely, choosing the printed material size and paper type. But more importantly, the reason for the promotional material. Once the goal is determined, deciding on design, size and coloring of the flyer or leaflet will make the overall project easier to execute.
Printed Material Size Options
There are four main sizes of flyers and pamphlets that work best for printing. Read below for some printed material size information about each before you begin designing for your next promotional project.
A7 – This is the smallest size you can design with. It's usually used to promote an offer or as an additional promotion that accompanies a purchase. The message here should be short and the design should be crisp as it is only 105mm x 74 mm.
A6 – The most popular size used for flyers because it's similar to the size of a postcard. These types of flyers work well for direct mail campaigns as they are small (148mm x 105mm) and light. There's an ample amount of space to promote your business as well as a special promotion or offer.
A5 – One of the best sizes for event flyers or a marketing promotion that requires a lot of information. Since you can print on both sides, A5 flyers are a cost-effective way of reaching your customers with a variety of offers. Size wise, they are 210mm x 148mm and are usually used for merchandise sales, trade show or door-to-door leaflets.
A4 – This is the largest printed material size companies tend to choose. Sized at 297mm x 210mm, you'll have enough space to get creative while also having the ability to explain things in greater detail. This is a good size for promoting a specific product or service that requires more in-depth explanation. It allows you to highlight benefits and still include an eye-catching design that customers can enjoy.
Palm Desert Flyer Printing
Feeling overwhelmed with printed material size selections? Our printing specialists can help. For all your flyer, pamphlet and small business needs, our team of graphic designers and experts can help you execute any printed promotional project from start to finish. With fast turnaround times, high quality printing and top of the line customer service, Xpress Graphics is the number one local printing source for small business owners in Palm Desert. Stop by or contact us today to begin strategizing.