You're getting Married? Let's Save the Date!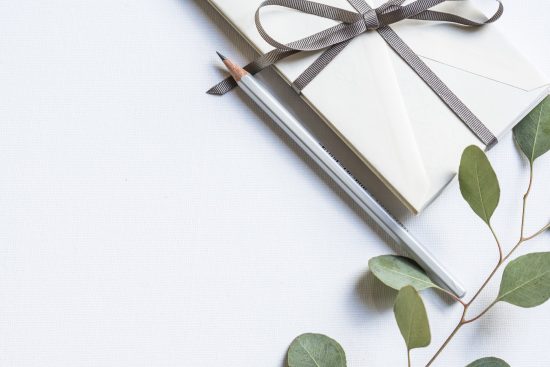 Yes! You're finally tying the knot this year. Although wedding planning is fun and exciting, it can also be stressful. Between finding the perfect flower arrangements for your tables to the cake design, the last thing you want to do is worry about your wedding invitations.
But invitations are one of the most vital parts of the wedding planning process. They are the sneak peek of what friends and family can expect for your big day and can help you get a better idea of how many people to plan for. Don't know where to start? We have you covered! Here are 5 quick things to consider before printing your invitations.
5 Things to Consider Before Printing Wedding Invitations
As you plan, remember to:
1. Get organized – Before printing, get planning. Sit down and create a thorough blueprint of how many guests you will be inviting. Write down full names and addresses.
2. Define your wedding style – What is the formality of your wedding? It's important to accentuate whether your wedding will be classic and elegant, or casual and relaxed. Make sure the style of your invitations align with the theme, including colors and aesthetics.
3. Be creative – Don't be afraid to go bold by play with the shape and size of the invitations. The typical size for invitations is 4.5 in x 6.2. You can be traditional and keep the rectangle size, or to better fit your wedding style, you can pick and choose from smaller squares, circular paper styles, or other various shapes. Also, don't forget to consider the paper weight and postage prices before finalizing your choice.
4. Don't crowd the card – Less is more. You want to make sure the card is legible and has all the necessary information for your guests. The text style and size are just as important as what you're announcing. Not exactly sure of what to include? Here are some brief details you need to cover:
Who is getting married? Include your full names.
When? Include the date of ceremony, written out.
Where? Include the ceremony venue and address.
What time? Include the ceremony start time, written out.
Indication of "in the morning, afternoon, or evening."
Choose your words wisely. Proofread three times and have others peer edit, just in case. The last thing you want is a misspelled name or an incorrect date, time or location address.
5. Start early and order extra – The early bird gets the worm. Confirm your dates! Consider the cost and printing time. Make sure to prepare your wedding invitations five to six months before the actual wedding date and send out six to ten weeks before the ceremony. It's a good idea to order an extra 25 invitations to account for last-minute invites, personal keepsakes, or any mistakes.
Local Printing Services in Palm Desert
At Xpress Graphics, we are your one-stop printing shop in Palm Desert for all your wedding materials. Take advantage of conveniently meeting with one of our experts to help guide you through the process, from design to delivery.
Your satisfaction is our greatest joy, and we will work closely with you to help make your wedding vision come true. Choose from an array of colors, cardstock textures, and envelope designs. Match your wedding style with precision and quality, at an affordable cost. Stop in or call to speak with our printing specialists.