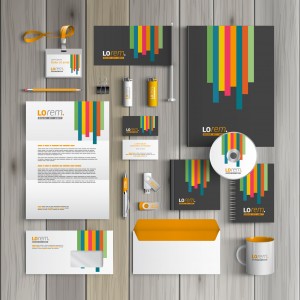 Are you looking for quick and economical ways to promote your small business? There are few easy things you can do to help make customers aware of your products or services. When you work with Palm Desert printer Xpress Graphics, we can help you create an assortment of printed marketing materials to get your business noticed.
Create a Logo
You may think you are too small or just starting out, but having a logo is the first step to creating a consistent brand to promote your business. At Xpress Graphics, we have on-staff, skilled graphic designers to help you create a logo that you can use to establish consistent and recognizable marketing materials.
Business Cards
For almost any business, networking is an important step to finding new business. You may attend professional events or sometimes just catting in line at the grocery store can garner interest in your products or services. The quickest way to share contact information is having a business card. No fumbling with the phone ("wait, while I create a new contact!") or expecting someone to remember your website address. Printing a business card with a style that represents your business and has all the relevant contact information is vital to networking efforts.
Brochures or Menus
Almost all business need some sort of printed materials to let customers know about products and services. Our in-house graphic designers will help you create professional menus, brochures, letterhead, mailers, rate cards, even car magnets, and so much more. We will help you choose colors, fonts and design to establish or reinforce your recognizable brand and make your materials interesting and effective.
Posters and Banners
Many businesses can benefit from printing posters and banners. At Xpress Graphics, we have the capability to produce large scale posters right in our Palm Desert printing facility, which can save you time and money. We can help you design all types of posters, vinyl team banners, signs mounted on foamcore, pop-up banners, and also weather-proofed banners for extended outdoor use.
Xpress Graphics can help you with all of your small business printing needs. We offer competitive rates, personal service, and can often provide same day service (unlike online printers). Come visit us in Palm Desert and let us help you promote your business.